The Circular Designs Evaluation Pack supports designers and other agents to consider whether particular designs are worth pursuing. The tool comprises an evaluation canvas and supports evaluation in regard to three key stakeholders: if the designs are preferable for the user(s), if they constitute a smart move for the organisation, and if they are good for the environment. Furthermore, the tool emphasises the importance of considering the designs' benefits and disadvantages in regard to what potential effects they may give rise to and what is required in order for them to be implemented. With this tool, one can identify, say, designs that are low-hanging fruits or designs that can lead to significant impacts but may require radical organisational changes. The tool can be used by anyone involved in the evaluation process but has been specially developed for designers, strategists, business developers, managers and sustainability experts.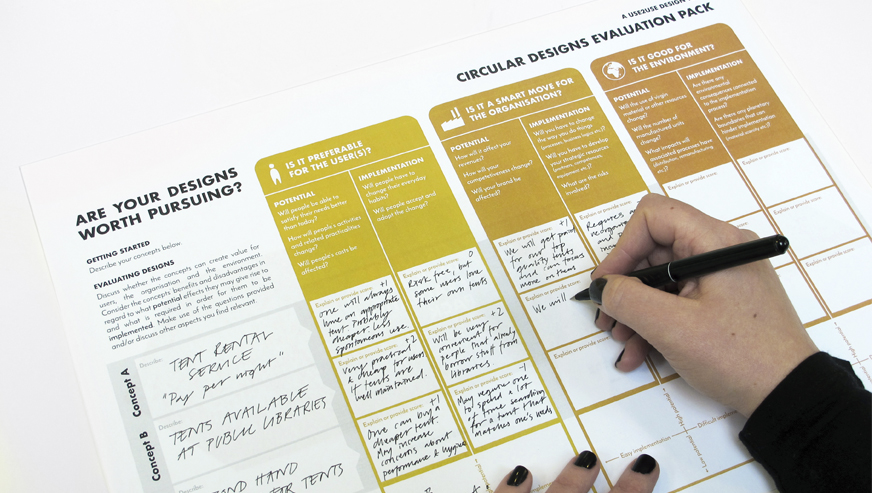 To download the Circular Designs Evaluation Pack, visit our downloads page.
Read more about the other Use2Use Design Tools: the Use2Use Thinking Activation Pack, the Circular Journeys Exploration Pack, the Multiple Use-Cycles Exploration Pack, and the Circular Designs Ideation Pack.