Let us introduce the Use2Use Design Toolkit – a set of tools that can be used to design products and services that make it preferable for people to circulate products from use to use. In contrast to other available circular design tools, this toolkit emphasises the importance of exploring opportunities for product circularity from a user perspective. In addition to support design processes, the toolkit can be used to inspire designers and other agents to embrace a Use2Use mindset.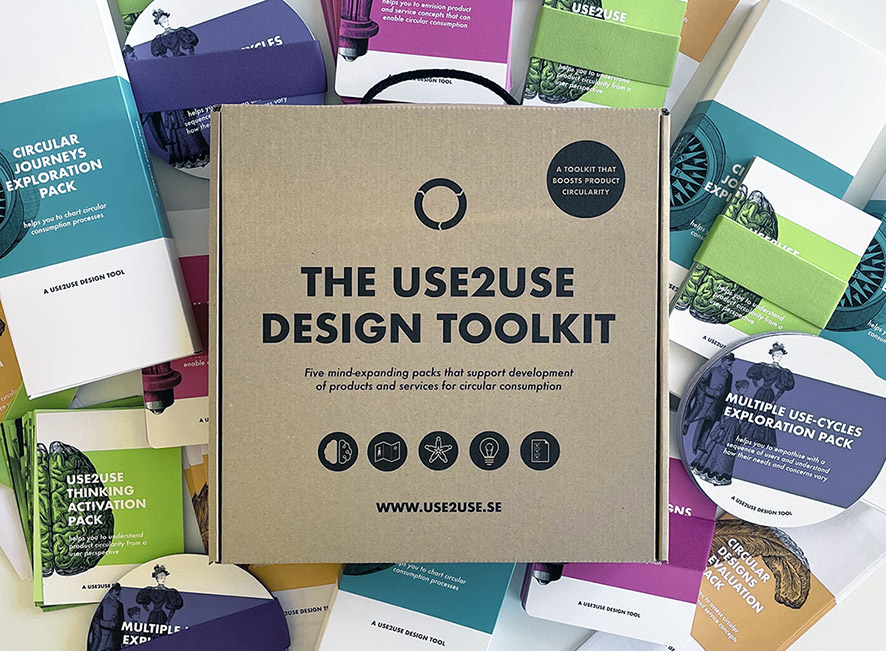 The toolkit will help you to:
Explore user needs related to people's everyday consumption processes and the activities, decisions, and experiences they entail
Identify consumption-related design challenges and gain insight into how design can enable people to e.g. rent, borrow or buy pre-used products
Ideate and evaluate circular design concepts with potential to outcompete linear alternatives and help your circular business model fly
Want to learn more? Check out What is the toolkit for? and Overview of the tools. 
The development of the toolkit was financially supported by the Kamprad Family Foundation. The development was also supported by valuable contributions from a number of people and organisations – read more under Acknowledgements. Please have a look at our academic publications if you are you interested in reading more about the development of the toolkit and our related research.